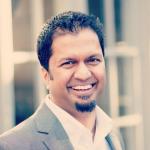 Jagath Wanninayake
[president & ceo]
Jagath is an entrepreneur and experienced executive with a background in founding and leading innovative software companies. He was co-founder, chairman & CEO of Clarix LLC, where he led the team that developed the first fully web-integrated randomization and trial supply management system with the industry's shortest deployment timeline. Jagath led Clarix from a three-person startup to a 100 person multi-national company serving 3 of the top 5 and 11 of the top 25 pharmaceutical companies worldwide. From inception to acquisition by Phase Forward in 2008, Jagath led Clarix through triple-digit annual revenue and headcount growth while maintaining best-of-breed product functionality and industry-leading customer satisfaction. Jagath is also an active investor in technology startups and a mentor to entrepreneurs and early- and growth-stage companies. Jagath holds a BA in economics with a concentration in public policy from Swarthmore College.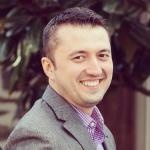 Marius Manole
[cto and president, suvoda europe]
Marius is the creator of the Suvoda software architecture, leads the engineering team, and heads the company's European operations. Marius was an early member of the development team at Clarix LLC, where he went on to lead the IRT services development department which he grew from two to 50+ employees in the US and Europe. He continued on in this role through the company's acquisition by Phase Forward in 2008 and then Oracle in 2010. Marius subsequently joined Y-Prime, a clinical technology company, where he served as the director of software development, designing the overall software architecture and heading product development for several life-sciences software applications. Marius holds an MS in e-business from the University of Economic Studies and a BS in computer science from the University of Automation & Computer Science in Bucharest, Romania.
Rob Hummel
[chief operating officer]
Rob heads delivery and support of all IRT systems worldwide. He was an early member of the project management team at Clarix LLC, going on to become manager of IRT services, where he served clients ranging from small biotechnology firms to large global pharmaceutical companies and CROs. In this capacity at Clarix and Phase Forward (which acquired Clarix in 2008) Rob led four cross-functional teams that implemented and maintained over 100 IRT systems with a perfect record of on-time system deployments. Rob subsequently joined NextDocs Corporation where he was promoted to director of services, helping to grow the services team from 15 to 45+ employees in three years. There he led a cross-functional team of consultants responsible for the implementation of NextDocs quality, regulatory and clinical content management solutions for customers in the life-sciences industry. Rob holds a BS in biology from Lafayette College.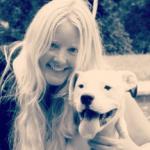 Andrea Bradbury
[vice president, compliance & quality and chief quality officer]
Andrea designs Suvoda's quality management system and heads quality and regulatory compliance for all Suvoda products and systems. With a career history focused on enabling innovation through principle-based compliance, Andrea has a track record of success in startup, turnaround, and growth environments. In her more than 16 years in pharmaceutical software quality assurance and regulatory compliance, Andrea has led quality and compliance departments at several clinical trial software companies and has developed many successful QA departments from the ground up, including at Clarix LLC and Galt Associates (now Cerner-Galt). Over the course of her career, Andrea has worked with all of the world's top 20 pharmaceutical companies. She holds a BS from Eastern Michigan University.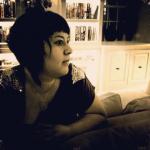 Amity Cox
[vice president, talent & culture and chief talent officer]
Amity designs Suvoda's talent management strategy and organizational culture, in addition to heading recruiting, training, and employee relations. She brings to the team over a decade of experience in progressive workplace design, talent acquisition, and performance development. In her capacity as vice president of talent and culture and founding team member of Clarix LLC, Amity designed a unique talent and culture model focused on building and scaling a holistic, values-centric work environment. Under her guidance, Clarix doubled employee headcount every year for 5 years while maintaining single-digit employee turnover. Amity is also a partner at Serendip Ventures, where she invests in seed-stage technology ventures and coaches entrepreneurs. Amity holds a BA in Spanish and dance from Swarthmore College.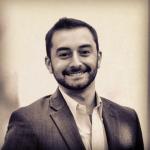 Marc Lisi
[director, business development]
Marc is responsible for business development and new client onboarding at Suvoda. In his previous roles at Clarix LLC and Phase Forward, Marc was directly involved in managing over 70 IRT implementations at various points of the software development lifecycle. Marc has worked with 7 of the top 10 pharmaceutical companies and 6 of the top 7 CROs to implement, maintain, and support successful trials across six continents in numerous therapeutic areas. Following his time at Phase Forward, Marc worked at NextDocs Corporation, where he led implementations of document management systems for clients in the life-sciences industry. Marc holds a BS in biochemistry with a minor in music from Lafayette College.