Upcoming Clinical Trial and IRT/IWRS Events You Don't Want To Miss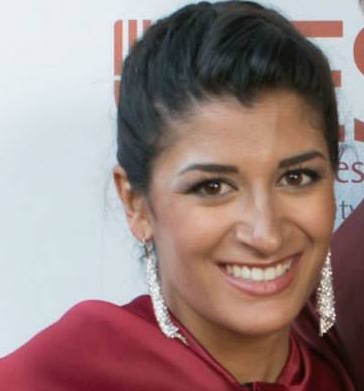 By
Priscilla Lavoie
Published on
Sep 1, 2015
@Pr1sL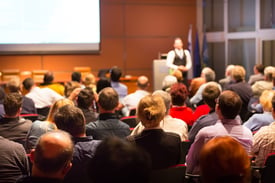 There's a lot going on in the clinical trial and IRT/IWRS arena these days. New trends are appearing left and right, from basket studies, to increased transparency, to a soaring reliance on big data. How is anyone supposed to keep up with it all?
Luckily, there are several major clinical trial events each year where anyone interested in the space can get their extra dose (no pun intended) of knowledge. To make life easier, we've compiled a roundup of some of the most important upcoming events here, along with why you should attend and how you can get more info.
September 16-17: ISPE's European Investigational Products Conference
October 20-22: Global Clinical Supplies Group European Annual Conference
October 26-27: CBI IRT Conference
November 8-11: ISPE Annual Meeting
1. September 16-17: ISPE's European Investigational Products Conference

This will be a great opportunity for clinical supply professionals to meet in Europe and discuss changing regulations, new clinical research trends and technology, and more active patient engagement. Through interactive workshops, case studies, presentations and networking opportunities, this conference provides a valuable forum to share experiences, discuss best practices and explore alternative approaches and innovations. There will also be a 1/2 day pre-conference workshop on Interactive Response Techologies (IRT/IWRS) which we're naturally excited about.
If you're an investigational products/clinical trial professional involved in the planning, design, manufacturing, packaging, logistics and distribution of investigational medicinal products, you definitely need to be at this conference.
Where:
UCB Pharma, Braine l'Alleud - Belgium Avenue de l'Industrie Braine l'Alleud 1470 Belgium
For Info:
Click Here
2. October 20-22: Global Clinical Supplies Group European Annual Conference

The 2nd annual GCSG European Conference will provide innovative insight into current industry challenges through various session presentations and interactive workshops, all of which will be delivered by global industry experts. There will be opportunities for discussion in each session and leaders will demonstrate solutions that have been used to keep them ahead of the game. The best part: the conference is in Barcelona!
Although registrations are currently closed for this event, you can still get on the waitlist in case of any cancellations
Where:
Crowne Plaza Barcelona – Fira Center Av. de Rius i Taulet, 1, Barcelona
For Info:
Click Here
3. October 26-27: CBI IRT Conference

CBI's Interactive Response Technologies in Clinical Trials Forum is the industry's first and only meeting for clinical operations, supply chain and clinical systems professionals to collaborate on solutions and opportunities relating to optimizing this critical system. This industry-acclaimed meeting is the must attend event of the year for the IRT/IWRS community.
Suvoda will be hosting a cocktail party at the Moshulu from 8-11pm on the first day of the conference. If you're attending the CBI IRT Conference and want to join in on the fun, please RSVP here. Places are limited.
Where:
Hilton Philadelphia at Penn's Landing 201 S Christopher Columbus Blvd, Philadelphia, PA
For Info:
Click Here
4. November 8-11: ISPE Annual Meeting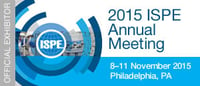 Leaders of the pharmaceutical industry and international regulators will convene at the 2015 ISPE Annual Meeting for four days of innovative sessions with solutions-based approaches designed to create robust international supply networks, advance production quality and prevent drug shortages.

This is a fully-loaded event with sessions covering a vast myriad of topics not to be missed.
Where:
Philadelphia Marriott Downtown 1201 Market St., Philadelphia, PA
For Info:
Click Here
---
And that's a wrap! By the way, Suvoda will be at all of these events, so if you're attending, please get in touch.
Did we miss any events? Let us know in the comments below.
Related Posts
Topic Requests
Tell us what you want to read about!
Interested in reading about a particular subject? Let us know! We love hearing from readers what to pics they want to learn more about. Just send an email to blog@suvoda.com with your suggestions.