Basket & Umbrella Trials for Oncology
17-18 October 2018
Philadelphia 201 Hotel
Philadelphia, PA
Suvoda is proud to sponsor and present at CBI's Basket & Umbrella Trials for Oncology conference, focused specifically on this emerging, innovative trial design. Key stakeholders in the biotech and pharmaceutical industry will convene to discuss new trial designs and innovative approaches to grow scientific knowledge and tailor treatments to more patients.

Key Insights and Takeaways:

Overcome the protocol complexities of large scale
umbrella and basket trials
Manage multi manufacturer trial contract; protecting legal
commitments, proprietary data, and a competitive market place
Master biomarker screening by learning the insider secrets of patient trial assignments
Mitigate costs and excessive labor in basket and umbrella trials
Register Here
17-18 October 2018
Philadelphia, PA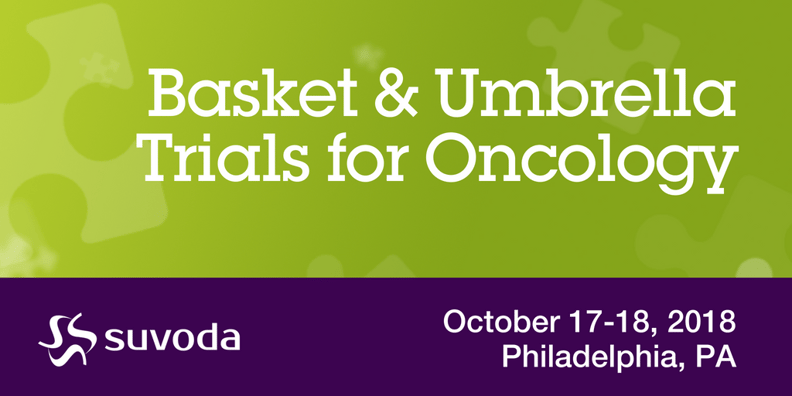 Related Posts
Topic Requests
Tell us what you want to read about!
Interested in reading about a particular subject? Let us know! We love hearing from readers what to pics they want to learn more about. Just send an email to blog@suvoda.com with your suggestions.