Clinical Trial Supply Southern California 2018
12-13 June 2018
San Diego Marriott Del Mar Hotel
San Diego, CA
8th Annual CTS Southern California Conference
12-13 June 2018
Representatives from Suvoda will be joining other innovative pharmaceutical and biotech companies in San Diego on June 12 & 13.
This year's conference is focused on the needs of pharma and biotech in the Southern California region. The aim of this event is to unpack the issue areas which affect your company's clinical supply while presenting solutions which can be actioned within budget to streamline your pipelines development.
Register Here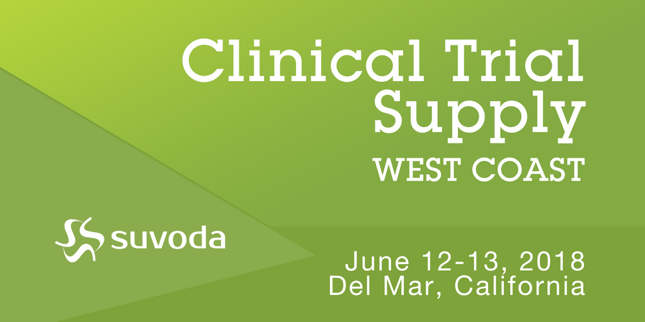 Related Posts
Topic Requests
Tell us what you want to read about!
Interested in reading about a particular subject? Let us know! We love hearing from readers what to pics they want to learn more about. Just send an email to blog@suvoda.com with your suggestions.