OmniComm Systems Innovation Forum
7-8 June 2018
Hotel Ameron Königshof
Bonn, Germany
Suvoda is Proud to Sponsor the Third Annual Innovation Forum in Bonn, Germany
7-8 June 2018
For the third consecutive year, OmniComm brings together industry thought leaders and life science organizations to explore and discuss how innovations in eClinical solutions can meet your organization's demanding clinical research and development requirements.
Event Highlights:
Drive efficiency in clinical development

Improve internal processes

Discuss innovative ideas

Enhance clinical operations performance

Manage risks

Ensure regulatory compliance



Register Here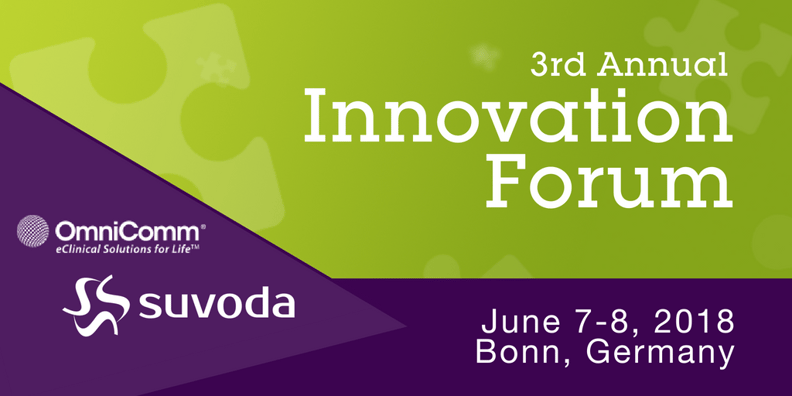 Related Posts
Topic Requests
Tell us what you want to read about!
Interested in reading about a particular subject? Let us know! We love hearing from readers what to pics they want to learn more about. Just send an email to blog@suvoda.com with your suggestions.