At Suvoda, we focus on just one thing: fusing exceptional service with the most advanced Interactive Response Technology (IRT) for randomization and trial supply management.
Suvoda IRT with Modularity

Suvoda IRT, with the proprietary architecture we call Modularity, combines the speed of a configurable system with the flexibility of a custom-built solution.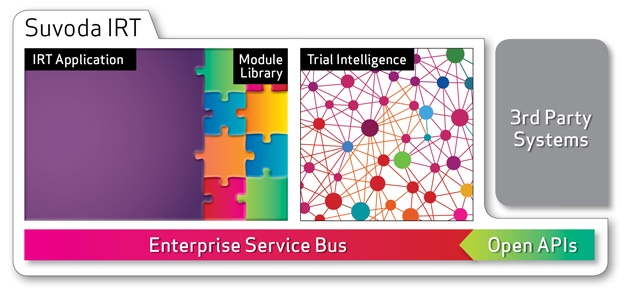 The Suvoda IRT system offers best-of-breed functionality, including comprehensive drug supply management, re-imagined reporting, and an interface designed to make your site users happy. Our platform was built for integration with third-party systems, so you don't have to sacrifice functionality for the sake of interoperability.The bottom line? Go from protocol approval to FPI faster than ever before, with the confidence that you have the tools to expect the unexpected.