Author: Kelly Snow, Chief of Staff
October is a significant month for many, as it marks Breast Cancer Awareness Month—a time when communities worldwide unite to raise awareness, celebrate survivors, and remember those lost to this pervasive disease. At Suvoda, we use this moment to honor cancer's unsung heroes: the courageous individuals who participate in clinical trials, contributing to the ongoing quest for a cure.
For me, this is personal. As someone who has lost several irreplaceable matriarchs of my family to breast cancer, I know the very real impact this disease can have on families across generations. I deeply appreciate those who have sacrificed by participating in clinical trials to help get us closer to a cure. The medications that have been lifesaving for many are the product of brave patients volunteering their time and their bodies not knowing the impact or results so that others could benefit.
It's well-known that oncology clinical trials are among the most complex, and as such, they have unique challenges. As we observe Breast Cancer Awareness Month, it's a good time to renew our commitment to supporting this all-important research, making clinical trials more accessible and, wherever possible, reducing the burden on patients.
In this article, we delve into the landscape of cancer research, discuss the challenges in oncology clinical trials, and emphasize the vital role that patients play in the discovery of new therapeutics.


The Burden of Cancer
Cancer is a formidable adversary that continues to challenge patients, their families and friends, and healthcare systems worldwide. In 2020, there were 18.1 million new cancer cases. In the United States alone, the National Cancer Institute estimates that 1.8 million new cancer cases were diagnosed in the same year, and more than 600,000 cancer patients died.
Sadly, most of us have been touched in some way by cancer, and examining its impact through statistics can be harrowing, but these statistics are informative. The most prevalent type of cancer cases worldwide is breast cancer, followed closely by lung cancer.
According to the American Cancer Society, there will be approximately 297,790 new cases of invasive breast cancer in the United States in 2023 and about 43,700 women will succumb to the disease. Overall, about one in eight women in the United States will develop breast cancer during their lives.
Aside from the emotional, mental, and physical toll, the disease creates a significant financial burden. Research shows that the estimated out-of-pocket cost of breast cancer treatment may range from $20,000 to $100,000 per patient, with continuing care accounting for the largest portion of the overall cost. In a 2022 survey by Breastcancer.org of 1,437 Americans diagnosed with breast cancer in the past 10 years, 47% felt their breast cancer-related out-of-pocket costs were a "significant or catastrophic burden" and 37% reduced spending on basic necessities to pay for treatment.



Cancer Deaths Declining
One encouraging statistic amidst the challenges posed by cancer is the increasing number of survivors. As of January 2019, there were approximately 16.9 million cancer survivors in the United States, a number projected to rise to 22.2 million by 2030. Breast cancer death rates have been decreasing steadily, as well, with an overall decline of 43% from 1989 through 2020.
This remarkable increase in survivorship is a testament to advancements in cancer detection, treatment and care, and the role of clinical trials in all these endeavors.


Challenges in Oncology Clinical Trials
These statistics highlight the urgent need for continued research and improved treatment options.
Clinical trials are instrumental in advancing our understanding of breast and other cancers and developing innovative treatments. However, several challenges hinder their success, including the growing complexity of clinical trials targeting cancer, limited patient enrollment in studies, and the lack of diversity in study participants.
An analysis by the Tufts Center for the Study of Drug Development shows that oncology studies are growing in complexity, including the use of more sophisticated scientific designs, larger global scope, and a greater focus on highly targeted patient subpopulations, intensifying the challenges in executing those trials. Cancer trials also tend to have more protocol amendments, take 30-40% longer than other trials, and generate much more data.
In addition to trial complexities, patient participation in clinical trials is extremely low, with only about 3% of adult cancer patients participating in trials. Furthermore, many trials struggle to achieve minimum patient enrollment, impeding progress in research. An analysis of more than 500 NCI Cancer Therapy Evaluation Program (CTEP) trials revealed that 40% failed to achieve minimum patient enrollment, including more than three of five phase III trials.
Diversity also remains an issue, despite Black women having the highest death rate from breast cancer. About one in five Black women with breast cancer have triple-negative breast cancer, an invasive form of breast cancer that tends to grow and spread faster and has fewer treatment options.
Because of the high prevalence of breast cancer disparities among communities, it's important to continue to look for new treatments and to test those treatments among more inclusive groups.
Despite these challenges, oncology trial starts reached historically high levels in 2021, up 56% from 2016. These studies are mostly focused on rare cancers. Likewise, new kinds of treatments for breast cancer are always being studied. For example, in recent years, several new targeted drugs have been approved to treat breast cancer. And yet, more and better treatment options are needed, especially for cancers like triple-negative breast cancer, where chemotherapy is the main option.


Prioritizing Patients and Reducing Burdens for Sites
To address these challenges, a shift towards prioritizing patients and removing burdens on sites is essential.
Patient-centricity should be at the forefront, ensuring that trials are designed with the patient's perspective in mind. One way that sponsors can do this is by continuing to decentralize elements of trials, a movement that gained steam and attention during the COVID-19 pandemic. There are many benefits to decentralized trials, including the potential to help close the diversity gap among trial participants.
Decentralized trials also can improve overall enrollment and participant compliance by making trial participation easier. Technology will play an important role in this by replacing burdensome paper processes with easy-to-use electronic data collection methods and integrated eConsent solutions. These innovations can streamline trial management, reduce inefficiencies, and ultimately bring life-saving treatments to patients faster.
Breast Cancer Awareness Month serves as a poignant reminder of the progress we've made and the work that remains in the fight against breast cancer and all cancers. We honor those who have bravely participated in clinical trials to drive progress in the fight against cancer and renew our effort to help make these trials easier for sponsors and less burdensome on participants.


About the Author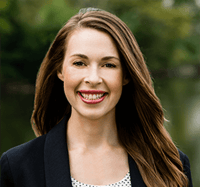 As Chief of Staff for Suvoda, Kelly Snow is responsible for driving strategic growth initiatives across the organization. She has spent her career in professional services and product development teams, working with Top 10 Pharma companies in e-clinical focused organizations. Connect with Kelly on LinkedIn.