Speed and flexibility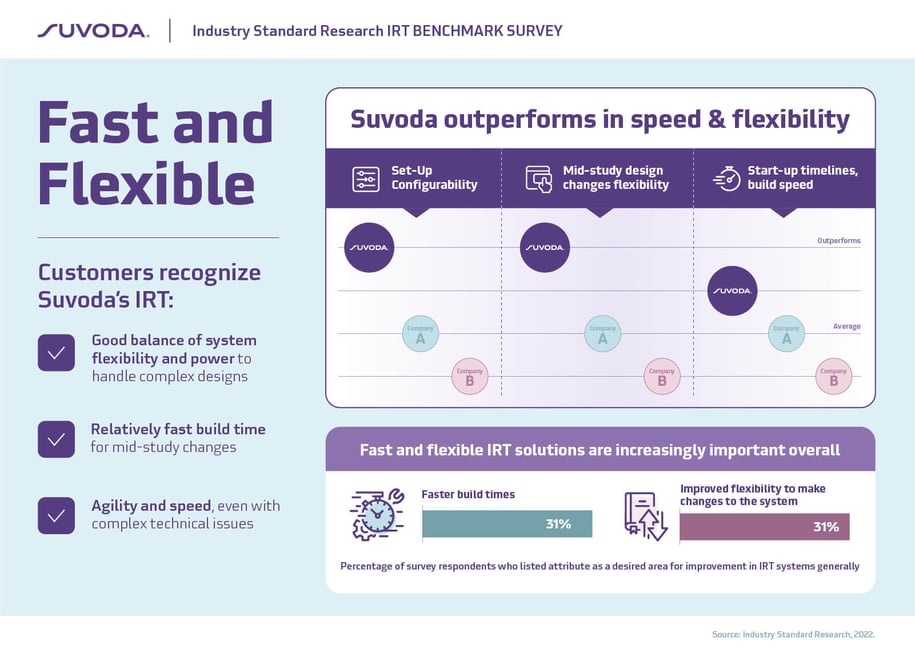 Every clinical trial is unique and time is always in short supply. That's why speedy builds and flexible mid-study design changes top the IRT wish lists for most trial managers.
We built our IRT with speed and flexibility in mind using an advanced modular design that delivers fast and comprehensive study builds and makes mid-study changes less disruptive so trials can continue moving forward and remain on track. At the core of this is our intuitive, patient-centric interface backed by a robust trial management platform that makes high levels of customization more practical.
The result: Suvoda IRT consistently outperforms the competition in set-up configurability and flexibility for mid-study design changes and surpasses the average IRT for build speed and start up time. We do this with industry low error rates—an average rate of 0 Critical UAT defects last year—while meeting aggressive client timelines and maintaining regulatory compliance throughout.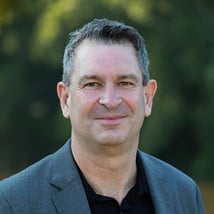 Andrew McVeigh
Chief Architect
Suvoda
---
Overall Excellence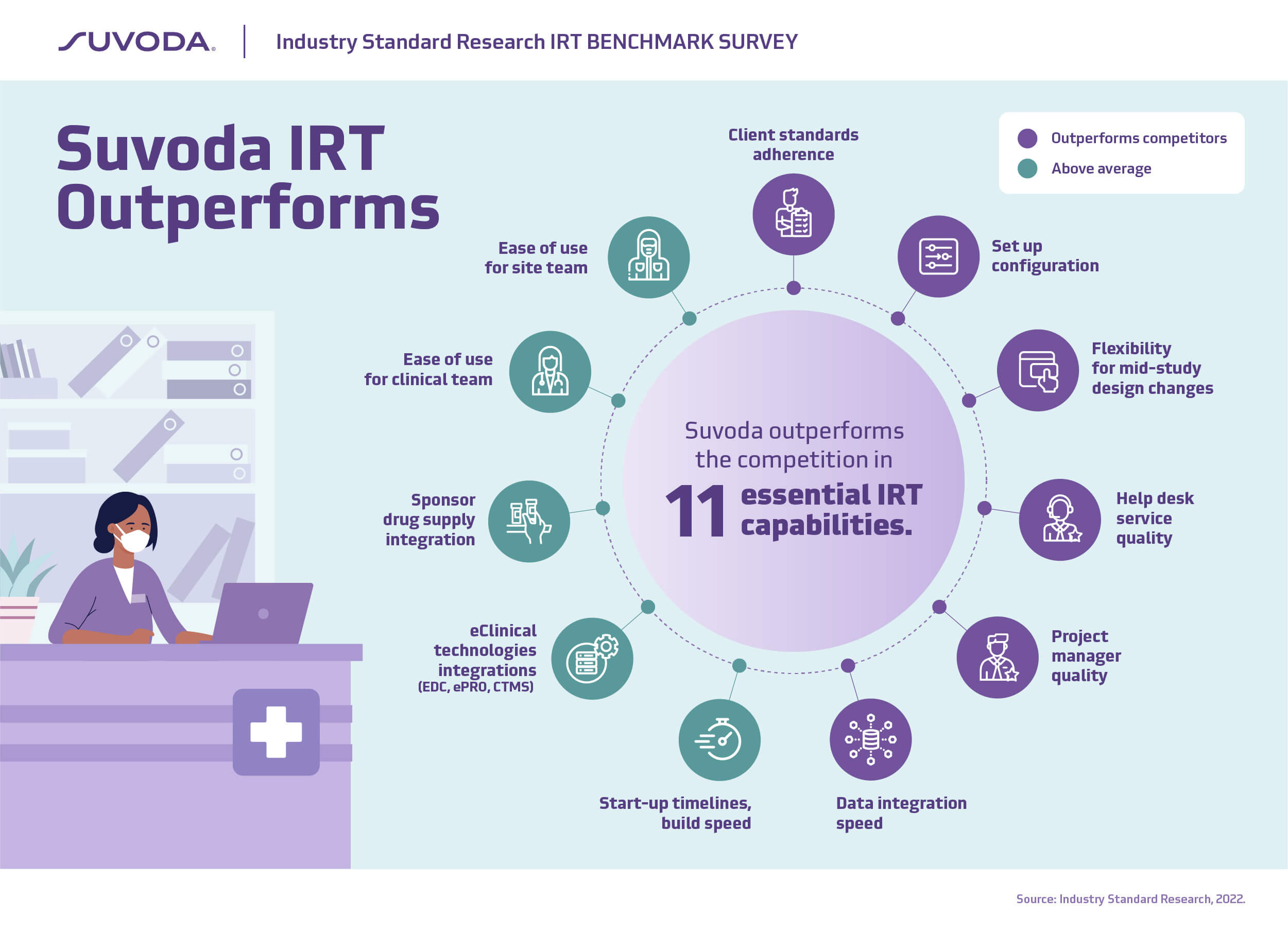 "When it comes to the attributes in an IRT solution that are most important to trial sponsors, Suvoda consistently outperforms the competition, and has some of the strongest customer loyalty in the industry with a customer satisfaction score of 9.1/10. This supports our NPS score of 70, which far exceeds the industry average.

None of this has happened by accident. We've been laser-focused on building robust yet easy-to-use tools to help manage complex clinical trials with less risk and greater efficiency. We have put equal emphasis on building an industry-leading service organization to provide consistent, expert support throughout the life of a trial. From efficient set-up and flexible integrations, to our high-touch support and project management, Suvoda is trusted by sponsors to help them focus on what matters most … patients."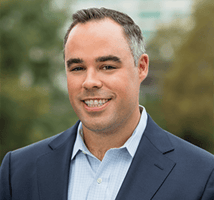 Robert Hummel
Chief Operating Officer
Suvoda
Learn more about Suvoda clinical trial technology