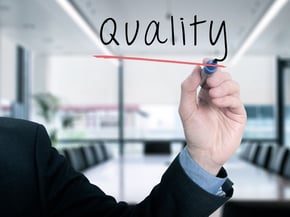 The Quality and Compliance department has many critical roles at a company that creates IRT/IWRS systems in the pharmaceutical/biotech industry—namely to ensure regulations are met and to put a robust quality management system, including appropriate Standard Operating Procedures (SOPs), in place and ensure it is followed. There is, however, an often-overlooked responsibility that Quality and Compliance has, especially in a company providing clinical trial software—and that is enabling innovation.
Too often, quality hides behind regulations to prevent companies from implementing cutting edge, timesaving technology.
And sometimes, even older technology is still not in use. A basic example of this is electronic signatures. The regulation for electronic records and electronic signatures—21 CFR Part 11—was effective in 1997, and yet there are still global companies that use wet signatures!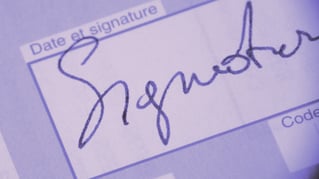 The process of printing, signing, scanning, and emailing documents around to gather signatures is incredibly time consuming and error prone—even more so when compared with an electronic signature system that ensures everyone is viewing and signing the same version of a document, and that can be used to track where a document is in the signature process. The resulting efficiency gains are significant in an IRT/IWRS company, where a single requirements document has multiple signatures by both vendor and client staff working in multiple geographic locations.
Many times, a quality department does not allow for new supporting systems or processes "because things have always been done that way". In today's world, this is a risk to any company. Understanding regulations—particularly the principles and intent of those regulations—and being able to apply them to new technology and processes, is critical to a company's success. With the increasing complexity of today's clinical trials, as well as the speed with which clients need IRT/IWRS systems available, implementing technology that can safely streamline the Software Development Life Cycle (SDLC) is key to a vendor's success.
Sometimes the potential new system is complicated, and the validation effort might be lengthy, but the time spent validating that system will be more than made up once the system is in use and simplifying tasks for others in the company. With acceptance by the FDA of risk-based validation, the validation process can frequently be sped up as well, depending on how the system will be used and how the vendor was qualified.
In addition to technology, processes can be simplified to allow for a more streamlined SDLC that still meets regulations. This can include utilizing documentation that is created automatically by the systems, reducing the need for the time-consuming, manual creation of documents.
Of course, there are some tasks a company operating in the pharmaceutical/biotech industry just cannot eliminate—testing is always going to be a major component to any SDLC, especially for companies that create clinical trial software. There are ways, however, to encourage more worthwhile testing practices, including the aforementioned risk-based validation. This approach allows testers to focus on high impact areas of the systems that affect regulatory compliance, patient safety, trial integrity, and data privacy, and ensure those areas are functioning in every potential scenario, rather than spend equal time focusing on low-impact, rarely modified functions within the systems (for example, a site activation module in an IRT/IWRS system). Automated testing can be implemented to regression test large portions of systems without using a tester's valuable time to test areas of the system that did not change. Implementing these types of testing tools and processes often allows testing documentation to be created automatically—a task that is tedious and error prone when completed manually.
Training is always a challenge in the pharmaceutical/biotech industry, because training is rightfully required by regulations, and must be tracked to ensure people performing tasks have the appropriate knowledge and experience to complete them. Implementing a learning management system allows training to be tracked by employees and their supervisors, making it easy to ensure an employee has the necessary training to complete a task. Challenge questions can be used to verify an employee has the required knowledge of the training or document before completing a training certificate. This type of process makes the training certificate a more valuable document within the company.
Leveraging technology and improved SDLC approaches allows IRT/IWRS clinical trial software providers to meet the growing demands of their clients while implementing complex, critical systems. Streamlining processes—whether through the use of supporting systems or through modifying the processes themselves—allows these companies to create better systems and better documentation.
There is a multitude of technology available to vendors creating clinical trial software in today's world, including electronic test scripts, automated testing, learning management systems, document management systems, and electronic signature systems. These systems can simplify and streamline the IRT/IWRS development process, and be implemented in a way that allows the company to meet necessary regulations. Without the support of the quality department—indeed, without a quality department that actively enables innovation—it is difficult, if not impossible, to implement these solutions.