Author: Henk Dieteren, Clinical Trial Supply Consultant
This is the final blog of our three-part series on "IRT Transformation for Enhanced Supply Efficiency," featuring Henk Dieteren, Amaury Jeandrain, Clinical Supply Chain VP Strategy, Life Sciences at N-SIDE, and Kamal Amin, Head of Supply Chain Management at Galderma. In this third segment, we delve into establishing supply conditions from the inception of a clinical trial.
A successful trial requires meticulous planning that prioritizes the scientific integrity of the study and balances supply and cost considerations. Optimizing clinical supply takes more than technology tools. It requires teams to consider supply in the very early planning stages of a trial. Once the trial protocol is finalized and has received the green light from regulatory bodies, there is very little supply chain teams can do to influence supply strategy. This restricts opportunities to optimize resources. To efficiently manage clinical supply logistics, it's important to build a strong foundation—beginning with the trial design.
In this video excerpt from our webinar, "IRT Transformation for Greater Supply Efficiency," the panelists and I explore how minor adjustments in protocol design can yield substantial cost savings in drug supply while maintaining study quality and validity.

Supply considerations in trial design and protocol
There are several supply factors that sponsors and study teams can assess at the trial design stage. For example, country and site selections typically prioritize recruitment and enrollment, but it's valuable to assess their impact on supply costs due to logistical challenges, including shipping and import taxes. In some cases, Amaury noted that removing one country in a trial can result in up to 10% savings in drug supply costs.
Other considerations during the design of the trial, like adding or removing single visits and altering visit windows, can also impact the supply budget. Again, Amaury noted here that tweaking the interval of one visit, for instance, has at times reduced drug supply costs by up to 50%.
Another example involves separating screening and randomization visits, if it is medically advisable and does not place additional burdens on participants. For example, blood samples are often collected during the screening process to determine if a participant meets the study inclusion criteria. However, results are rarely immediately available, meaning randomization cannot occur during the same visit in cases where blood results need longer to become available. By scheduling the first treatment visit based on the lead time required for trial medication shipping, trials can maximize drug availability and reduce costs from drug waste.
The scientific needs of the study always come first. By evaluating the impact of protocol design on supply costs up front, supply chain teams can also help optimize clinical supply and its costs while meeting the study scientific objectives.
Process steps for efficient supply cost management
To effectively manage costs in clinical supply, these process steps can be useful:
Early forecasting for precision:

Conducting

early

supply

forecasting run

s

can

help proactively

determine

the

suppl

y

need

s

for manufacturing and packaging.

Understand manufacturing timelines:

The a

verage time

required

for manufacturing

t

rial medication

typically spans six to eight months until the

Qualified Person release. If a comparator needs to be

purchased

,

factor in three to five months to the timeline.

Craft a supply strategy:

Based on early forecasts,

carefully select the most

optimal

supply scenario. Apply the principle of "manufacture as little as possible, but as much as necessary." Use forecast data to develop clinical supply chain strategy, including production needs. Plan early on to prevent missed patient visits because of lacking medication.

Realignment with real data:

Rerun the

forecast using actual data derived from Interactive Response Technology (IRT)

following predefined intervals. Then,

fine-tune

supply chain strateg

ies to right-size medication supply

and minimize wast

e.

Budget considerations:

I

f

applicable, evaluate

the

clinical supply chain strategy with an eye toward

potential budget savings

and reducing carbon footprint

.
Running simulated trials with realistic scenarios can also help identify potential risks of missed patient visits before beginning the live trial.
Leveraging the right tools for clinical supply success
Balancing the trial budget and upholding the scientific integrity of a study relies on effective planning, collaboration, and the utilization of the right technology tools—especially those that can adapt to protocol changes with agile forecasting and supply planning as the trial evolves.
In this context, advanced analytics and IRT can lay the foundation for greater flexibility in an end-to-end clinical supply chain. A dynamic IRT system, like Suvoda IRT, which integrates analytics for supply chain optimization and automation, can help sponsors and study teams make informed planning decisions on optimizing trial supply both during IRT set-up and during the conduct of the trial. Most importantly, it allows sponsors and site teams to focus on delivering better care to patients.
Watch the full webinar on "IRT Transformation for Greater Supply" with Henk, Amaury and Kamal to uncover expert strategies to optimize clinical supply.
---
Author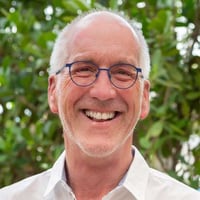 Henk Dieteren
Clinical Trial Supply Consultant, Suvoda