Do you cringe when you hear the words "change order"? Do you have recurring nightmares about your trial changing course and all of a sudden, you're drowning in an ocean of added costs and delays – with no dry land in sight?
For many pharma and biotech study teams, this is not just a nightmare – it's an unfortunate reality. When your trial changes course, it triggers an onslaught of system changes that can result in costly delays and logistical headaches. Not only are you dealing with IRT change orders, but you are also likely dealing with changes to multiple systems (eCOA, EDC, etc.).
So the question is - can change orders be avoided?
Our answer is yes.
While we don't claim to eliminate every change order (especially if the entire scope of your clinical protocol changes), we do provide users with a high-quality system that eliminates change orders for many common mid-study updates we see in clinical trials today.
Below, we've compiled a list of system updates that do not require a change order and can be done directly through the Suvoda IRT user interface:

Study and Site
Activate and deactivate sites
Add sites
Modify site or investigator data
Modify study enrollment and screening limits
Modify site enrollment and screening limits
Add and modify study doses when dose management module is used
Add and modify cohorts when cohort management module is used
Create, modify, save, and share ad-hoc reports
Drug Management
Add depots and add lots
Initial and incremental drug packaging releases
Modify depot distribution
Add or modify supply strategies
Modify supply strategy association with sites
Modify expiration dates
Add and modify drug label groups
Correct subject or drug data
Add/modify rules for temperature excursions when temp excursion module is used
Add/modify drug destruction facilities
Configure specific sites, depots, and/or countries to receive certain drugs from specific depots
Release or withhold drug for use by country and/or globally
Administrative
Modify users' access and role
Approve user access
Add or modify notification subscriptions
Add or modify user roles
Modify system role permissions
At Suvoda, we take a different approach to IRT system design, which in turn results in a significant reduction in change orders. We understand your trial will change, doses will need to be modified, and cohorts will need to be added (just to name a few!). That's why we built a highly flexible system that allows you and your study team to easily make changes directly through the IRT interface – avoiding those pesky common c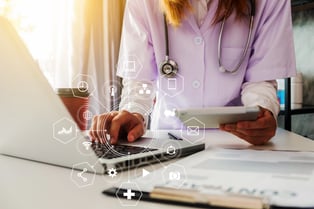 hange orders altogether.
When you start working with Suvoda, you will work with a consistent group of IRT experts who know to ask all the right questions about your study up front. The result? A system built with flexible modules that offers cost predictability, decreased frustration, and improved overall trial efficiency.
By doing the thinking and planning up front with your Suvoda Project Team, you can expect timelines to be met and after go-live headaches to be minimal. Your IRT system should be the least of your worries. With Suvoda, you can confidently expect the unexpected and gracefully navigate the unknowns of your clinical program.
How do you feel about change orders? Would your life be easier without them?
---
Want to learn more about Suvoda IRT's advanced functionalities?
---