Author: Henk Dieteren, Clinical Trial Supply Consultant
This is the second in a three-part video blog series on "IRT Transformation for Greater Supply Efficiency, featuring Henk Dieteren, Amaury Jeandrain, Clinical Supply Chain VP Strategy, Life Sciences at N-SIDE, and Kamal Amin, Head of Supply Chain Management at Galderma. In this second segment, we dive into the strategies to right-size medication supply and associated costs in clinical trials.
The clinical trial market is projected to grow at a rate of 5.8% between 2023 and 2030, with inventories and clinical supply - and their associated costs - growing alongside.1 While getting clinical supply right is a clear goal for any trial, one McKinsey study found that up to 50% of investigational medicinal product (IMP) kits can be wasted due to poor forecasting and planning.2 Unnecessary waste not only impacts the high costs of running a trial, but also holds pharma and biotech companies back from meeting their Environmental, Social, and Governance (ESG) goals.
An Interactive Response Technology (IRT) that can be tailored to a study's unique needs can be a powerful tool to efficiently manage supply levels, right-size clinical supply costs, and simplify drug logistics at clinical sites.
In this video clip from our "IRT Transformation for Greater Supply Efficiency" webinar, the panelists and I discuss how an IRT system tailored to the specific requirements of a clinical study can result in substantial cost savings for study teams.
Utilizing dynamic IRT to optimize clinical supply
A flexible and dynamic IRT system can effectively optimize clinical supply when designed to respond to the specific details of the study protocol.
Study teams can also use IRT systems to configure the Do Not Ship (DNS), Do Not Count (DNC), and Do Not Dispense (DND) values per country per visit. These configurations can have a significant impact on drug usage—and the associated costs—for studies with variable visit schedules. Being able to manage expiration dates of drug supply and define the DNS, DNC, and DND days based on different usability periods provides study teams more flexibility and helps prevent valid kits from being wasted.3
In a real-world application, an N-SIDE client evaluated two distinct IRT set-ups for their trial. One set-up allowed a dynamic DNS, DNC, and DND configuration, while the other featured a static configuration for these parameters. The dynamic IRT configurations delivered impressive results, yielding $6 million in savings, or around 25% of the total supply budget.
In addition to dynamic IRT adjustments to the "Do Not" values, predictive algorithms and drug buffers can also reduce drug supply costs. In the following webinar segment, Amaury, Kamal, and I review how predictive algorithms and buffers work to right-size supply, and we discuss the strengths and weaknesses of these approaches. 
Evaluating different strategies to optimize clinical supply 
Combining drug buffers with predictive algorithms is an effective method of drug supply optimization. It is also the most standard approach we see today. Buffers are essential for managing unpredictable events like randomizations and titrations, while predictive algorithms excel at forecasting future treatment visits post-randomization. The combination is vital in the dynamic phases of a clinical trial. Once a trial has moved into a stable phase after recruitment has closed and sites are established, predictive algorithms alone may be sufficient.
Alone or in combination, predictive analysis has important potential to streamline the trial process, minimize costs, and improve clinical outcomes, and it's fast gaining interest among pharmaceutical companies looking to accelerate research. Outside of clinical supply, for example, COVID-19 vaccine developers used predictive analysis to identify future disease hotspots that would serve as ideal trial sites. As a result, they were able to complete their research much more quickly and with more data than typical trials, speeding vaccine approvals.4
In the future, we can see smart predictive algorithms – which use specific rules to automate site supply - paving the way for highly efficient drug supply automation, even more than what we get from a combination of drug buffers and predictive algorithms.
Maximizing supply chain efficiency in clinical trials
Choosing a dynamic IRT system can help optimize supply, reduce costs, and eliminate unnecessary waste in your supply chain. It also automates processes, which means less time focusing on complicated logistics.
However, technology is only as good as the planning and processes that go into it. This is why it is also crucial that supply considerations are planned from the beginning of a trial, at the trial design stage—to make design decisions that prioritize the scientific integrity of the study while balancing supply and cost considerations.
Watch the full webinar on "IRT Transformation for Greater Supply Efficiency" with Henk, Amaury and Kamal to uncover expert strategies to optimize clinical supply.
REFERENCES
"Clinical Trials Market Size, Share & Trends Analysis Report By Phase (Phase I, Phase II, Phase III, Phase IV), By Study Design, By Indication (Pain Management, Oncology, CNS Condition, Diabetes, Obesity), By Region, And Segment Forecasts, 2023 - 2030."

Grand View Research

.

"

Clinical supply chains: How to boost excellence and innovation

."

McKinsey & Co

, November 2021.

"

IRT optimization in clinical trials: achieving maximum efficiency."

N-SIDE

, September 2022.

"

Behind Covid-19 vaccine development."

MIT News

, May 2021.
---
Author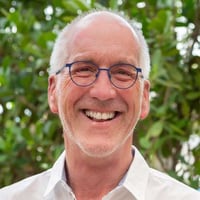 Henk Dieteren
Clinical Trial Supply Consultant, Suvoda