By Giada Corvino, Services Delivery Manager, Suvoda and Henk Dieteren, Clinical Supply Chain Solutions Consultant, Suvoda


Drug development has expanded into a global enterprise, with multinational clinical research a key means for pharma companies to demonstrate their products' efficacy across a diverse range of ethnic groups while improving patient access to treatments.
Inevitably, conducting a clinical trial across multiple global research centers comes with serious challenges. Careful planning and evaluation of the top considerations for global clinical trials are needed to overcome barriers and bring innovative treatments to markets worldwide.


1. Site Selection
Many factors must be balanced in the site selection process, from choosing geographies with a representative recruitment population and a strong market for the investigational drug, to the availability of study-appropriate CRFs and logistics networks. Post-trial access obligations may also play a part.
Proven site performance is always the key prerequisite, and this is where data-driven selection processes that compare sites by enrollment and screen-fail rates often come into consideration.


2. Regulatory Compliance
Researchers must be aware of the different regulatory requirements that govern the various territories they plan to operate across. While this complicates protocol design for all multinational trials, the issue is particularly pertinent for decentralized trials, where rules around eConsent, Direct to Patient (DtP) drug shipments, and home nursing differ from nation to nation. Data privacy laws such as GDPR in Europe are another area where in-depth knowledge of national and international regulations is required.


3. Forecasting Trial Material
Considering the global nature of the logistics, sponsors must be very careful when assessing forecasted data and deciding how much of the investigative medicinal product (IMP) to manufacture. A further consideration involves how to label the drug based on its country of destination. Labeling products for a specific country that fails to enroll participants leads to costly and unsustainable drug waste.


4. Patients
With patient care models varying significantly across regions, standard of care management is another important consideration for global trials.
Important elements of clinical research such as patient safety, consent, and compliance with protocol may be more difficult to manage in a large, multinational trial, where the participant's distance from the site and retention with the trial may vary depending on the location.


5. Drug Supply Chain
A global supply chain for investigative and comparator material naturally carries a higher chance of delays occurring somewhere down the line, often linked to import/export complications. Pass through depots may also be required if country-specific regulations call for additional product checks.
Added to this are the familiar challenges involved in drug supply chains, such as maintaining the stability of the drug through specialized temperature-controlled logistics and storage (especially difficult in warm climates), ensuring products are used before expiry, and reducing wastage.


Addressing the Challenges
Many of these challenges can be alleviated through meticulous planning and design of a study protocol consistent enough with all country-specific regulations. Other complexities may be best handled through strategic cooperation with external partners that know local markets inside-out. Augmenting sponsor teams through such partnerships can help with ensuring successful site training, trial conduct, and data integrity.
Having the necessary technology systems in place can also lighten the burden for sponsors and study teams. Interactive Response Technology (IRT) provides clinical studies with essential software services such as randomization, inventory management, dose dispensation and more.
A flexible and highly configurable IRT system, such as the solution offered by Suvoda, allows the automation of patient visit schedules and other key elements to the country or site-specific level. Fully configurable and automated features in IRT will ensure a balanced distribution of treatments, improve the predictability of drug needed, and reduce waste.
What's more, IRT features that allow just-in-time manufacturing and/or labeling of the drug significantly reduce the cost impact of wrong forecasts. Suvoda IRT also enables changes derived from protocol amendments to be easily implemented in the system without the need for coding.
On top of these core capabilities, here are the top five features of IRT that sponsors of global studies should look for:
Automated predictive resupply for sites
Temperature excursion management (TEM) to automate at-site drug temperature monitoring and ensure robust stability data
Sophisticated, end-to-end tracking of IMP from dispatch to site, through subject accountability and documentation of destruction as per local strategies
Successful integration with other vendors to ensure data integrity and reduce inconsistencies
Direct-to-patient shipping modules to support decentralized trials
And when it comes to evaluating an IRT vendor, sponsors should consider support services, integration capabilities, and flexibility – all areas that could be detrimental to successful execution of a global study.
In summary, global clinical trials are a vital yet challenging undertaking, with regulatory hurdles and a host of logistical challenges often causing delays, complications, and unpredictable circumstances. Working with an IRT vendor like Suvoda, with a modular system that offers full flexibility at study, country, and site levels, can help solve your complex clinical supply chain challenges.
Reposted with permission from Clinical Trials Arena
---
Authors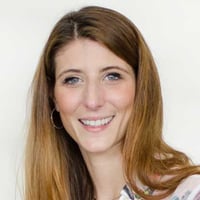 Giada Corvino
Services Delivery Manager, Suvoda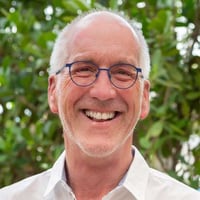 Henk Dieteren
Clinical Supply Chain Solutions Consultant, Suvoda
---
Interested in learning more about how Suvoda's clinical trial technology solutions can help your clinical study?
Request a demo.