By John Ristuccia, Senior Vice President, Global Client Services
Patients living with a rare disease often struggle with many barriers during a long and sometimes debilitating or life-threatening journey. Not only are rare diseases difficult to diagnose, but treatment is scarce. For many, a clinical trial offers new hope on this challenging path.
The United States defines rare diseases as a condition that affects fewer than 200,000 people. Although individually rare, combined rare diseases affect more than 25 million people in the United States and 400 million people worldwide, the majority of which are children and young adults.1, 2
With only five percent of these diseases having FDA-approved treatments, demand for clinical trials in this therapeutic area continues to grow.3 To uncover treatment options for those living with rare diseases, it's critical to not only consider the challenges that clinical trials face but also the technological options that support both patients and trial professionals in their management.
Challenges that face clinical trials for rare disease
There are several challenges unique to rare disease studies. The first is a shortage of expertise in the disease being studied. This can result in difficulty when setting up and conducting the trial at inexperienced sites.
Related to this is the difficulty locating enough patients to participate. Once recruited, retaining these patients is critical. However, a significant barrier to participation is the geographical limitations patients face. With a smaller pool of patients, studies must look across countries, regions, and even globally to locate eligible participants. This broader reach can create travel challenges for patients who are either financially constrained or those with severe health risks unless sites are set up in proximity to patients.
Another challenge is in designing for site-specific needs. Often it is necessary to set up sites in multiple countries to accommodate a broader reach of patients. This requires that trials comply with the laws and regulations of each country. Additionally, a trial may need to set up different sites to manage patient dosing. This may include a home site for most doses and a secondary location such as an assessment site. Alternatively, a patient may be away from their designated site and need to receive dosing while traveling. Navigating these complexities often causes delays and impacts budgets.
A final difficulty for rare disease trials is they often do not receive the kind of funding that other studies do. This puts added pressure on trial professionals to reduce costs and stay on budget when a trial does receive funding.
How flexible technology supports rare disease Trials
As hybrid and decentralized trial models have become more mainstream, the technological options developed to support these trials have given rare disease patient access a much-needed boost. There are three areas where patient-centric technology can support patient reach, as well as keep trials on time and on budget.
As mentioned previously, patients with high-risk conditions or other restrictions are often unable to travel to a site, thus impacting participation. However, by leveraging eConsent, patients can complete pre-screening questionnaires and provide informed consent from home. As the trial progresses, re-consent is often needed. Leveraging eConsent allows patients to provide new layers of consent as the trial progresses without the limitations of travel to a site. Based on regulatory requirements, your eConsent system should have flexibility to handle esignature, wet-ink upload and print-and-sign options as well as accommodate multiple consent types.

When eConsent is integrated with an IRT system, study teams can maintain real-time visibility of each patient's consent status across sites while also tracking other metrics, such as screening, randomization, and dosing, in a single, unified platform. A unified platform allows teams to ensure consented patients are assigned to the correct clinical trial protocol and will help ensure patients are re-consented, if needed, before moving to their next step in the trial. This automated control, combined with remote monitoring, helps to safeguard quality and compliance.

eConsent technology can also enable the implementation of branching and skip logic, making the process easier for patients by reducing questionnaire length. Additionally, when sensitive questions are raised, patients may feel more willing to answer them electronically than in person.



With a small, globally diverse population of patients, rare disease trials often face logistical challenges in their supply chain. An IRT system can streamline multi-site requirements of a trial if, for example, the patient is traveling or it is more convenient to receive doses at a different site. Patients would be associated with their home site but can be easily linked to multiple sites as needed. With this customization, site users can register a scheduled visit at any of the linked sites.



Most clinical trials also face the challenges of changing requirements, which necessitate the need for IRT flexibility. As patient circumstances change, a flexible IRT enables trial teams to quickly make changes to accommodate the circumstance. Also, an IRT that offers real-time visibility into drug supply and options for optimization can help save on budgets through reduced drug waste.


Leveraging eCOA technologies to collect insights electronically from the patient about their disease and treatment impact, has several benefits for rare disease trials. Not only does it vastly streamline operations and eliminate costs related to paper-based assessments, but it also gives patients the flexibility of data completion from anywhere, improving patient retention. For trial professionals, eCOA improves regulatory compliance and minimizes quality checks and verification throughout the trial.
Partnering with Experts in Flexible Technology
Rare disease trials are complex so it's important to carefully consider the technology vendor you choose. Having a dedicated team of client service experts with rare disease trial experience over the life of the trial will ensure sponsors and sites can get the answers they need to feel supported.
Additionally, the technology should take a patient-focused approach and be flexible enough to meet complex trial demands head-on. From consent to supply management to assessment, look for a partner that can offer a flexible, patient-centric solution that supports both patients and trial teams throughout the life of the trial.
While rare disease clinical trials will continue to experience challenges, flexible technologies will also continue to lead the way to better, more effective trial outcomes. The benefits are well worth striving towards.
---
Resources
1 Rare Diseases, Genomics and Public Health: An Expanding Intersection
2 Estimating cumulative point prevalence of rare diseases: analysis of the Orphanet databa
3 The potential investment impact of improved access to accelerated approval on the development of treatments for low prevalence rare diseases
---
Author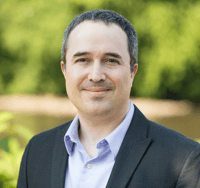 John Ristuccia
Senior Vice President, Global Client Services, Suvoda