By Robert Hummel, Chief Operating Officer
In the ever-evolving landscape of clinical trials, the importance of an IRT system cannot be overstated. An IRT system serves as the backbone of all trials, seamlessly coordinating trial, patient, and drug logistics. This is especially important as clinical trials grow increasingly complex with longer durations, increasing protocol amendments, and novel therapeutics.
This clinical trial workhorse impacts trial managers, sites, and patients daily. A flexible, robust solution can keep your trial running smoothly, minimizing costly delays and risks to patient participation.
With extensive configurability options, Suvoda's IRT system provides a robust foundation that is especially effective for studies in complex therapeutic areas, including oncology, central nervous system, and rare disease. The system contributes to efficient trial operations management, as core IRT features allow for fine tuned control over the study patient and drug supply logistics.
Expert support teams collaborate closely with sponsors and Contract Research Organizations (CROs) during system design and implementation, allowing Suvoda and trial teams to proactively identify potential challenges and design a system with maximum flexibility. This is part of Suvoda's approach to ensure that unanticipated issues are swiftly addressed and protocol changes are accommodated seamlessly, minimizing cost delays.
---
Author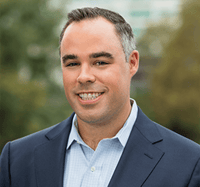 Robert Hummel
Chief Operating Officer
Suvoda
---
More from Robert Hummel
A Framework to Identify Complex Clinical Trials and Set Them Up for Success

When to Consider an IRT System for Your Clinical Trial with Rob Hummel
Great IRT Service Makes it Easier for Patients to Participate in Complex Clinical Trials
How to De-Risk Clinical Trials in Today's Complex Environment