Clinical trials depend on IRT systems to manage the many variables of patient and drug supply logistics. Considering the important role this technology plays, choosing the right vendor to partner with can be pivotal to trial success. When evaluating IRT vendors, consider the satisfaction of their existing customers. This offers excellent insight into what to expect from the vendor and the building blocks to examine for overall performance.
At Suvoda, we make customer satisfaction our highest priority. Each year, an independent customer satisfaction survey is conducted that provides us with an understanding of customer sentiment and helps us see how we're performing from both a technical and service perspective. We thoroughly examine the results of this survey to learn where we excel and areas where we can improve.
Key aspects of Suvoda's performance for 2022 are highlighted in this infographic.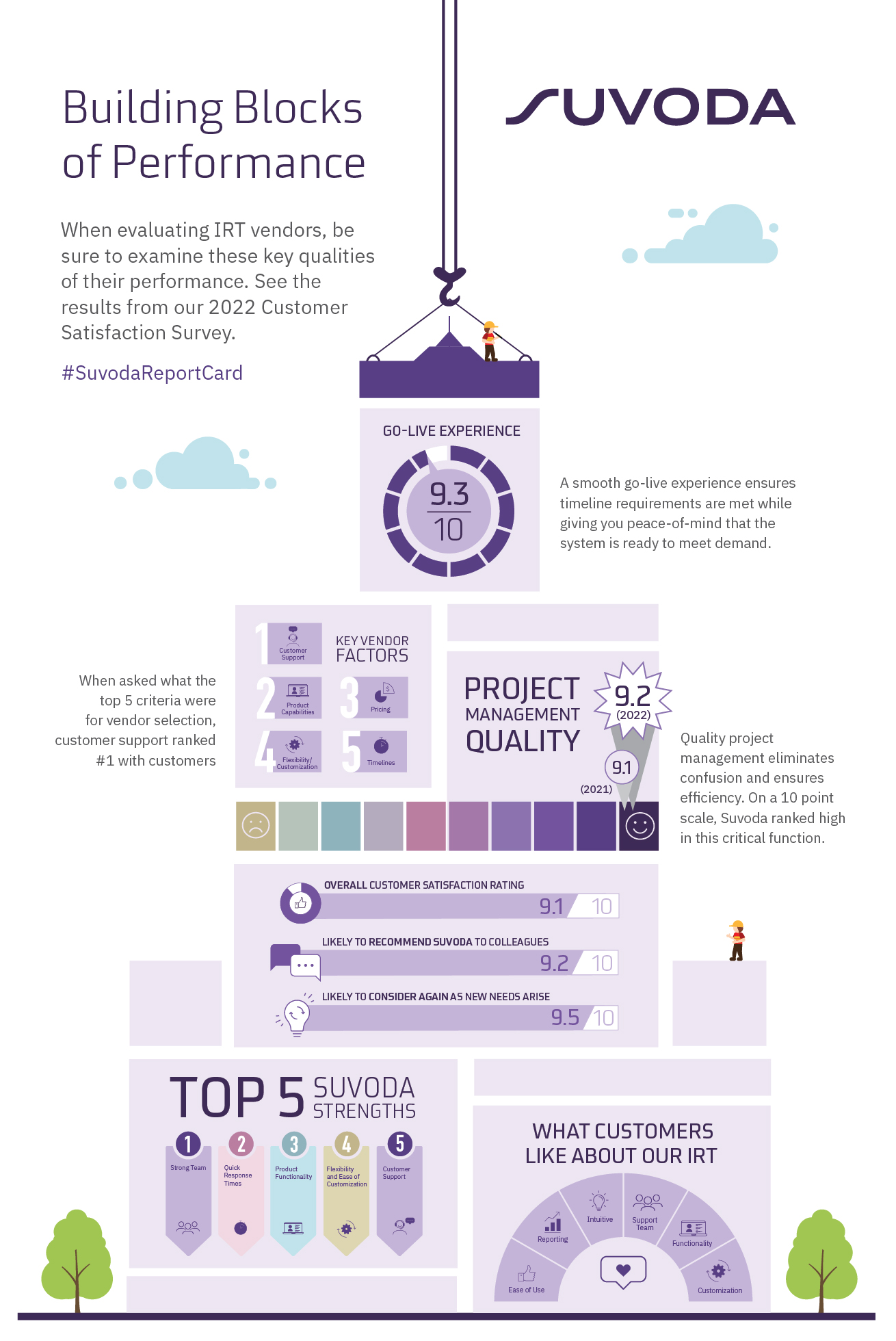 Download the infographic as a PDF