By Robert Hummel, Chief Operating Officer
When it comes to clinical trials, the efficient and reliable operation of IRT often goes unnoticed. However, when issues arise with IRT systems, the consequences can be significant, potentially leading to delays, compromised patient care, and wasted resources. For example, if patient randomization and drug assignment are inaccurate, it can lead to invalid results. Likewise, improper estimation of drug supply can result in excessive waste or unnecessary delays.
To ensure that critical clinical programs run smoothly, it's important to have an experienced IRT support team and a dedicated IRT project team that sees your study through study set up, implementation and close-out. When you have a team that understands the protocol specific implementation in addition to the IRT technology, you can be sure that mission-critical issues will be handled quickly to keep your trial running.
This is especially true when dealing with time-sensitive drug deployment in studies that involve very ill patients. Study teams require immediate access to knowledgeable technology support staff who can address both functional and protocol-related issues. Look for an IRT vendor that goes beyond the traditional help desk model, providing trial-specific support to solve both software and study issues. By choosing an IRT vendor that is committed to understanding the unique challenges of each trial, you are better able to optimize operational efficiency, maintain protocol adherence, and ultimately enhance patient care.
Suvoda's client services team works hard to deliver deep functional expertise, a profound understanding of specific protocols, and a holistic comprehension of the trial process and therapeutic domains. By thoroughly understanding the challenges faced by key stakeholders, Suvoda's team can tailor the IRT system, handle mid-trial amendments efficiently, and provide prompt resolutions to unanticipated issues. This proactive approach fosters a strong partnership and enables agile responses to protocol changes, contributing to the trial's success.
Author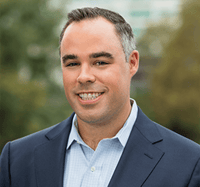 Robert Hummel
Chief Operating Officer
Suvoda
---
More from Robert Hummel
A Framework to Identify Complex Clinical Trials and Set Them Up for Success

When to Consider an IRT System for Your Clinical Trial with Rob Hummel
Great IRT Service Makes it Easier for Patients to Participate in Complex Clinical Trials
How to De-Risk Clinical Trials in Today's Complex Environment