Author: Henk Dieteren, Clinical Trial Supply Consultant
This is the first in a three-part video blog series on "IRT Transformation for Greater Supply Efficiency," featuring Henk Dieteren, Amaury Jeandrain, Clinical Supply Chain VP Strategy, Life Sciences at N-SIDE, and Kamal Amin, Head of Supply Chain Management at Galderma. In this first segment, we dive into the major cost drivers of clinical trials.
The costs associated with bringing a new pharmaceutical product to market have steadily risen over the years, with an estimated increase of 140% in the past decade alone. On average, it takes around $2.6 billion and up to 15 years to bring a new drug to market.1 Unfortunately, this increased investment doesn't always result in successful approvals, as researchers from the Tufts Center for the Study of Drug Development Tufts Center for the Study of Drug Development (CSDD) explain that fewer than 10% of drugs in development ultimately get approved.2
A majority of these costs can be attributed to clinical trials. Clinical trial costs increase with each subsequent phase of clinical testing, and a US Congressional Budget Office report indicates that companies spend, on average, $1 billion on clinical trials for each approved new drug.3
This underscores the importance of careful budgeting and forecasting, especially in trial supplies. Sponsors have the opportunity to proactively manage costs by optimizing their clinical supply chain, starting with a clear understanding of the primary cost drivers.
In this video clip from our webinar "IRT Transformation for Greater Supply Efficiency," the panelists and I discuss the key factors influencing clinical supply costs and the complexities surrounding them.
Cost driver 1: Investigational product manufacturing
Manufacturing costs can be a significant portion of clinical supply costs, and they vary based on the type of products used. Complex and personalized medicines, like biologics, can be especially costly to manufacture and often require special packaging, leading to intricate kit designs that demand more time for labeling and assembly.4
What's more, biologics use in clinical trials has jumped by 10% from 2010 to 2022. The growing use of personalized medicines and biologics translates to IP manufacturing as a more significant part of clinical supply budgets.
Without proper forecasting, study teams may overestimate the number of kits required for their study protocol. Medicines sourced for clinical trials also have a finite shelf life, so if unanticipated changes happen, such as delays or dose modifications, supplies are wasted, and costs skyrocket.
Cost driver 2: Comparator sourcing, standard-of-care (SOC), and adjuvant therapies
Buying medicines on the open market, at market rates, for comparator, standard of care (SOC), or adjuvant therapies can be incredibly expensive. A Tufts CSDD report, for example, showed that the top ten pharmaceutical companies collectively spend over $20 million annually on comparator sourcing.5 One reason for this is that study sponsors often pay retail prices rather than wholesale or discounted rates. As a result, a conservative rule of thumb is that comparator, SOC, or adjuvant therapies can account for 40 to 50% of total supply costs for a study.
Cost driver 3: Shipping logistics distribution and taxes
Multi-site trials across national borders are increasingly becoming the norm in clinical research. While the scientific and public health benefits of a global approach are clear, it does raise logistical challenges. Countries in Latin America and Asia Pacific, for example, have significant restrictions, such as high import taxes on medications and long timelines to move imported products through customs.6 On top of that, complex drugs that require a cold chain (especially complicated for warm locations and smaller clinical sites) can create significant shipping and logistics challenges. For example, Pharmaceutical Commerce found that global spending on biopharma cold-chain logistics has risen steadily since 2018 and is projected to reach $21.3 billion in 2024.7
Streamlining clinical supplies for better trials
As trials become more involved, the associated supply costs are bound to rise as well. This is precisely why it's crucial to emphasize effective supply management throughout the drug development process. Getting clinical supply right can bring 15 – 20% potential cost savings.8 But more importantly, optimizing clinical supply can ensure the drug is available for patients who need it, reduce the environmental impact of shipping, and simplify site experiences in delivering the right drug to the right patient at the right time.
Watch the full webinar on "IRT Transformation for Greater Supply" with Henk, Amaury and Kamal to uncover expert strategies to optimize clinical supply.
REFERENCES
"The pursuit of excellence in new-drug development."

McKinsey & Co.,

November 2019.

"Expert: High costs, complexity are headwinds for growing clinical trials sector."

Regulatory Focus: A RAPS Publication,

June 2023.

"Research and Development in the Pharmaceutical Industry."

U.S Congressional Budget Office

, April 2021.

"

Demystifying Complex Clinical Trial Kit Preparation."

Pharmaceutical Technology

,

2021.

"A Look at the Comparator Drug Sourcing Market."

GEP

, 2019.




Roopal Patel, Juan Bamberger. "Overcoming Complexities of Clinical Trial Supplies in Latin America."

Applied Clinical Trials 26,

no. 10 (2017).

"

Pharma Cold Chain: Pushing the Envelope."

Pharmaceutical Commerce,

September 2021.

"Clinical supply chains: How to boost excellence and innovation."

McKinsey & Co,

November 2021.




---
Author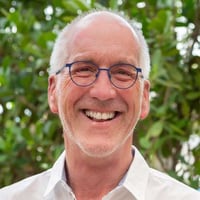 Henk Dieteren
Clinical Trial Supply Consultant, Suvoda