Author: Marcel Besier, Senior Director, Services Delivery, EMEA
Managing clinical trials in today's increasingly complex landscape is a demanding task, often requiring the orchestration of multiple processes to ensure patient consent, drug dispensation, and outcomes data collection run smoothly. With phase three clinical trials generating an average of 3.6 million data points—a three-fold increase across a decade—the demands on site teams have never been greater. As trial technology portfolios expand to support and expedite research, they may inadvertently introduce new burdens on already overwhelmed site teams.
In this context, a unified technology platform can be an invaluable tool to help sites and sponsors seamlessly integrate the essential tools across the patient journey—such as eConsent to IRT and eCOA—into a single interface. Reducing integrations and simplifying overall trial management can offer a lifeline to site teams and sponsors.
Here's how a unified patient management platform with eConsent, IRT and eCOA can simplify operations for sites and sponsors, especially in complex trials:
Real-time consent, data and inventory oversight and management:

By connecting patient data from eCOA with IRT, clinicians can make dose adjustments that can be implemented during patient visits. Using patient data in real-time allows for streamlined drug dispensation and enables improved supply forecasting for more accurate inventory management, and helps clinicians get the right medicines to their patients.

Enhanced compliance and accurate drug dispensation:

eConsent can act as a virtual "gate" when integrated with IRT. Only patients with up-to-date consent are given drug, reducing the risk of unauthorized dispensation. Real-time data visibility between systems also enables proactive compliance monitoring, as the system can flag potential issues.

Seamless data sharing:

A unified, patient-centered eClinical ecosystem allows for automated data sharing, reducing the need for manual data transfers between systems. This approach maps data accurately between individual technology systems, enhancing data integrity and consistency.
With eConsent, IRT, and eCOA seamlessly interoperable as a single software platform, Suvoda provides study teams with a central command center to efficiently manage their operations. What's more, we marry our technology, deep expertise in trial protocols and therapeutic domains, and single project team service-model to partner with sponsors and sites to navigate uncertainties, changes and mid-trial amendments effectively. This service-oriented tech approach helps sites and sponsors create easy-to-use workflows and secure data sharing across the clinical trial journey—meaning less time spent on technology and more time devoted to testing potentially lifesaving therapeutics.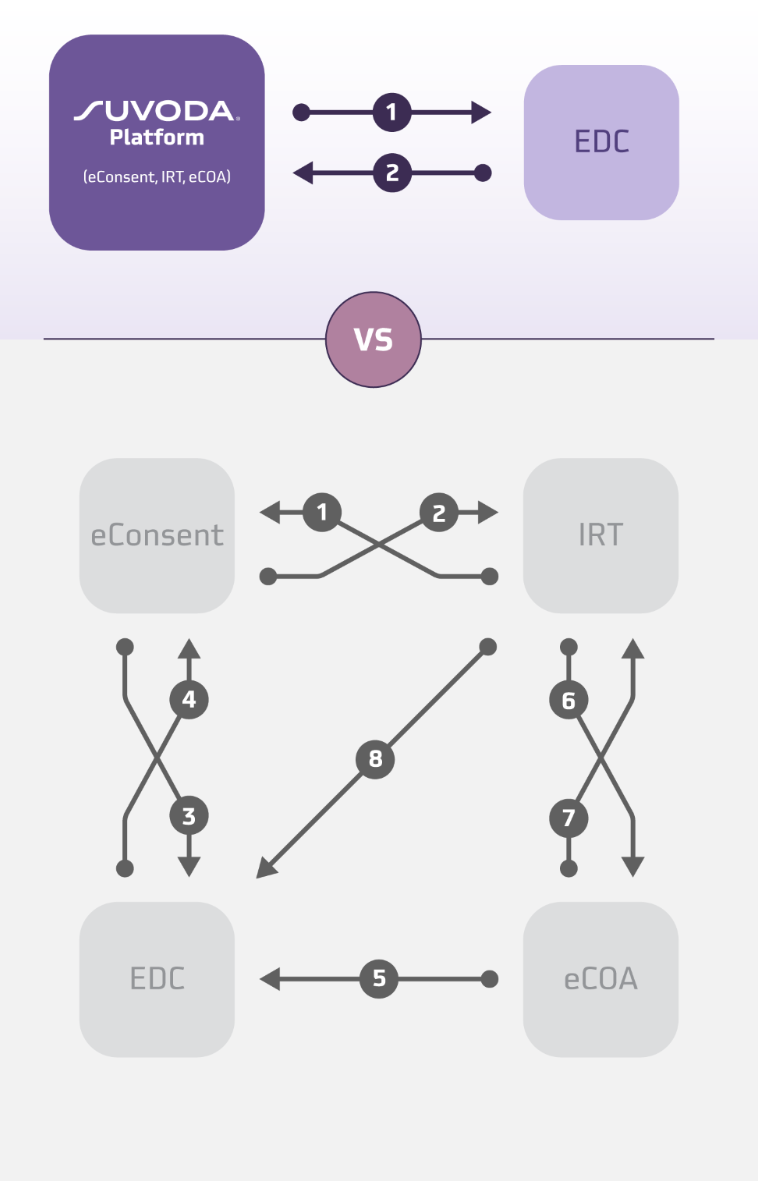 ---
Author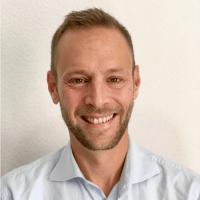 Marcel Besier
Senior Director, Services Delivery, EMEA
Suvoda