By John Ristuccia, Sr. Vice President, Global Client Services Delivery
As clinical trials become more scientifically and operationally complex, the technology used to run them has become more sophisticated and increasingly necessary. Even small studies that previously made do with paper-based processes can no longer keep pace without digital technology.
Advanced interactive response technology (IRT) can dramatically improve clinical and operational efficiency in randomization and study supply. Inaccurate randomization or drug assignment may invalidate a trial—an expensive loss. Over- or underestimate drug supply and a clinical trial site will end up with too much or too little inventory, leading to waste or unnecessary delay.
There are other potential events in the changing landscape of clinical trials that make a strong IRT support team critical. While integrations, usability, and functionality all help study teams effectively manage randomization and trial supply, the level of IRT service and support can be pivotal to the success or failure of the trial. Here's why.


"Our days are very challenging. They're unpredictable. You're putting out fires every day. But these trials can totally change someone's life. When a vendor really understands what we're trying to do, they can make our lives so much easier."


-Maribel Hernandez, RPA-C, Vice President, Clinical Operations & Special Project, PTC Therapeutics
The Problem: It's Complicated
According to a 2022 IQVIA Institute report, Phase 3 clinical trial duration has grown by a year— from about 2.25 years in 2010 to 3.25 years in 2021. The reason stems from increases in both scientific and operational complexity.
Drug developers are devoting more R&D attention to cell and gene therapies, monoclonal antibody (mAb) treatments, and other biologics, which entail a longer discovery and development cycle. In 2010, biologics comprised between 10 and 15% of all clinical trials. Today, that's jumped to 15 to 20%.
At the same time, hybrid and decentralized clinical trial models are gaining momentum with the potential to attract wider and more diverse patient populations. With the availability of eConsent, direct-to-patient shipping, eCOA, remote monitoring, and other services, sponsors are positioned to cast a wider net to enroll patients.
While incorporating these systems helps streamline workflows and improve the patient experience, they add technical complexity that benefits from a higher level of expertise from your service team. Given the additional demands placed on study teams today, personalized service from technology vendors is more important than ever.
An IRT Support Team That Understands the Protocol
As clinical trials evolve, the technology vendors that support clinical trials must offer more specialized services. It's not enough to understand product features. Client services teams must know how the technology applies to the needs of a specific trial protocol.
An effective partnership starts with a deep and clear understanding of the sponsor's protocol and the challenges they face. It's with that understanding that the system can be tailored and mid-trial amendments and issues can be handled quickly.
When researching vendors, ask about having a project team that stays with your trial from project kickoff to trial close. Will you have one? Some clinical technology vendors assign this kind of team only to large pharma companies. Other vendors use one team to design and build the system and then transfer maintenance and support to a different team. Suvoda assigns a single team to every IRT project, and that team stays on board throughout the project's life cycle. The team works closely with the sponsor and CRO during IRT design and set-up to support ease of use and mitigate anticipated issues before they arise. This knowledge makes the team far more effective in addressing support issues or complex amendments later in the study.
This proactive approach from your team helps deliver a fast resolution of any unanticipated issues as well as an agile response to protocol changes. And when investigators have questions, they have a knowledgeable person they can turn to right away.
An Experienced Team Knows the Science and Technology that Drive Your Trial
Consider a complex oncology trial. They often require multiple doses with different escalation schedules. Gene therapy studies move through an intricate supply chain with tight timelines and specific specimen collection and product administration schedules.
When the success of a trial hinges on the execution of detailed protocols for fragile products, your IRT support team must have a solid track record with complex trials. With expertise in oncology, central nervous system, and rare disease, 70% of Suvoda's clinical trials relate to complex therapeutic areas. All our IRT services teams have experience with complex trials. That depth of experience—combined with the advantages of a fully customizable, modular architecture—gives your clinical trial the best chance of success.
Always Available Support Means Your Questions are Answered Fast
When patient health is at stake, instructional videos and email support are not enough. An IRT vendor must provide 24/7 support to address functionality as well as protocol-related issues.
A Suvoda issue analysis found about 80% of IRT service requests are protocol-specific. For example, there could be a discrepancy between what the IRT system dictates and the step a clinician needs to take. Or, a clinician may need a question answered in such a way that it doesn't inadvertently disclose the patient's treatment arm.
When these situations arise, clinical trial sponsors need more than a help desk. And for global trials, they need support that is multi-lingual and extends beyond typical business hours.
Look for an IRT vendor that offers 'round-the-clock trial-specific support. Make sure the support team has the know-how to resolve issues quickly. With a median resolution time of less than 25 minutes for high-priority tickets, Suvoda's trained staff keeps trials moving forward.
You Have IRT Support for the Life of Your Trial
Suvoda's advanced IRT system has enabled hundreds of clinical trial sponsors to execute successful studies. It's flexible, comprehensive, and flexible functionality and superior service team support a range of complex trials.
While our unified IRT, eCOA, and eConsent system includes a wide range of robust features, our people bring the technology to life. With a dedicated team of experienced individuals supporting your trial, you're assured a dedicated technology partner from the study start-up to close and beyond.
Ready to put Suvoda's experience to work for your next trial?
---
Author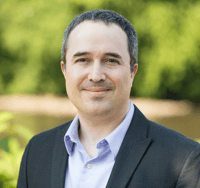 John Ristuccia
Sr. Vice President, Global Client Services Delivery
Suvoda