Author: John Ristuccia, SVP Client Services
The clinical trial landscape is constantly evolving. According to the Tufts Center for the Study of Drug Development, protocol procedures have increased by 44% since 2009, which has created 27% more endpoints. The hike has brought new challenges, straining site teams who need to wrestle with the complexities of expanded therapeutic procedures, consent processes, and outcomes measurements. Compounding this issue is the added responsibility of training site teams to navigate increasingly complex technologies.
A unified clinical trial technology platform encompassing tools spanning the patient journey can help to alleviate burdens on site teams - and sponsors. Suvoda's platform links together eConsent, IRT, and eCOA and offers a simple and intuitive way to collect outcomes data, uncover insights on a patient's progress throughout the trial, and get the right treatment in the right dosage to the right patient at the right time.
Here are three key ways a unified clinical trial platform can simplify site operations and sponsor workload:
Seamless data sharing to drive decisions

: Real-time data sharing across seamlessly connected technology solutions, teams, and sites enables real-time visibility into patient data during trials. This eliminates duplicative data entry and reduces the volume of data errors that require clean up, ultimately providing submission-friendly files for regulatory compliance.

Customized workflows that reinforce precision:

Customized "gates" in the system, based on each trial's protocol requirements, can guide users through the workflow without missing any steps. For example, the system can prompt reconsent signatures before dispensing the next dose in the case of an amendment or could alert users to questionnaire responses that fall outside the specified range and might necessitate treatment adjustments.

D

edicated support to minimize down time:

A single, dedicated support team simplifies the initial technology setup, deployment, ongoing implementation, and maintenance. This approach is especially valuable for smaller clinical teams, eliminating the complexity associated with managing multiple systems and vendors.
These enhancements to overall trial operations may lead to time savings, cost savings, and operational simplicity.
At Suvoda, we work every day to alleviate the intricate challenges that clinical trial teams face by simplifying the execution of consent, drug dispensation, and outcomes data collection. With eConsent, IRT, and eCOA working seamlessly together, the Suvoda Platform helps sponsor and site teams remove the complexities surrounding their trial technology workflows. The result? Better operational efficiency and smoother trials that let sponsors and clinical teams focus on delivering lifesaving therapeutics to those who need them most.
---
Author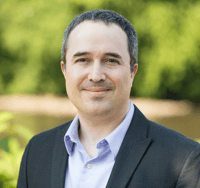 John Ristuccia
SVP Client Services
Suvoda